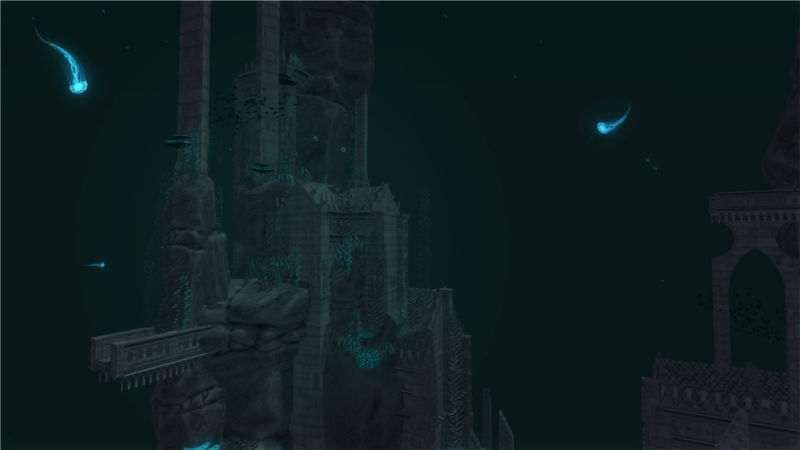 Genre: 3rd person puzzle-platformer
Platform: PC
Engine: Unity3D
Size of the team: 4
My roles: Main Programmer and Game Designer
Link: https://www.facebook.com/Echoes-Game-1637799439820930/
Echoes is a contemplative game, inspired by Journey and Limbo. The player explores a strange world that had been Flooded. The player journeys through aery heights and watery depths. This project is for the competition "Hits playtime".
Gameplay features:
- The player controls a mysterious black figure capable of walking on water as well as upside down under water.
- On the Surface: Jump and double jump, and dive to the deep. The moment during the fall increase the depth of the dive.
- In the Depth: Explore ancient ruins. Emit light for solving puzzle and take away deep sea creatures.
What have I learned?
I have learned to work with middle/long term deadline, organize and prioritize the work on the game. I have also learned how to better present my work and my games.
Programming side, I have learned a lot on unity3D and how to develop a 3rd platformer.
We worked a lot on the 3C (Character, Camera, Control) to obtain a good Game Feel. So, I have done a lot on the tweaking (speed of the character, jump and movement of the characters) of the game to achieve it. Furthermore, I did some level design on the game.